Our Wines
Lincoln Way Vineyard Exclusives
Whether you want to socialize with friends, spend time with family or find a quiet moment to relax, Lincoln Way Vineyards, will help you Find Your Wine Time! To make your selection easier, our Wine Time Series, has a time for every wine. So no fancy names, just pick the time that's right for you.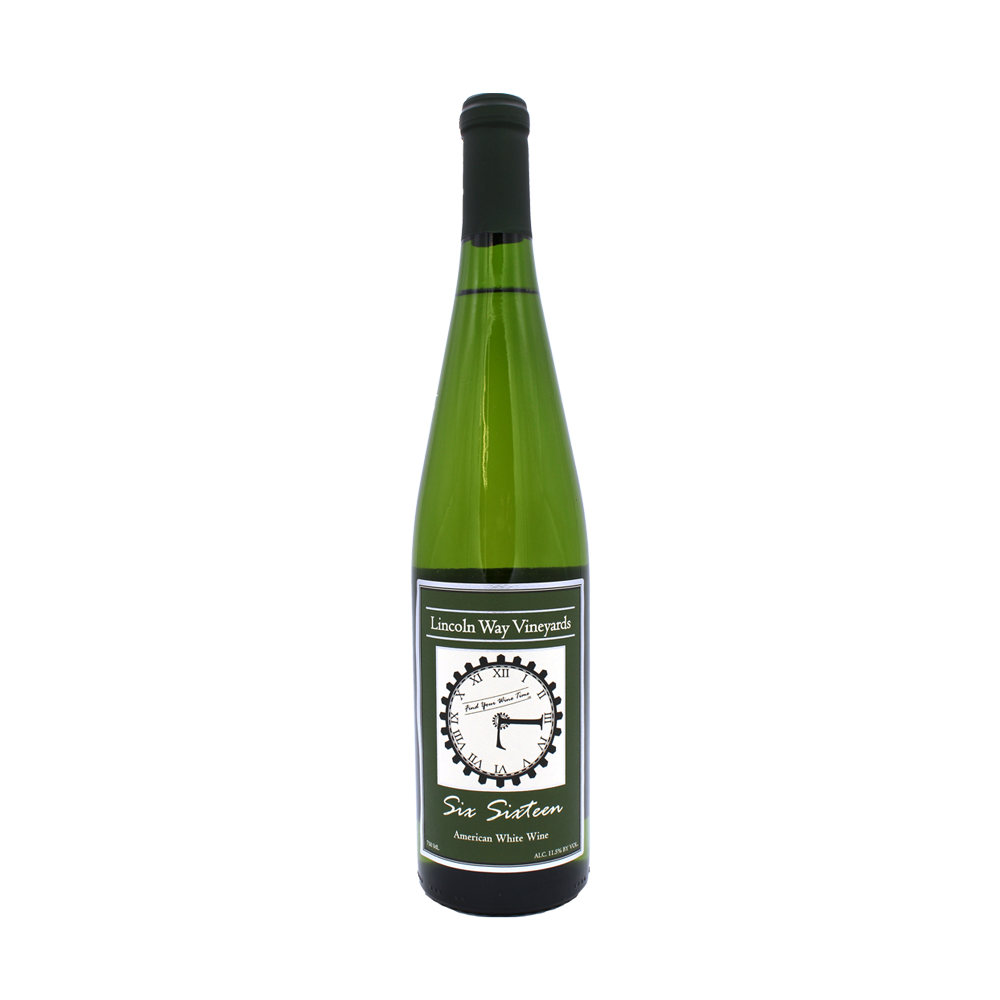 Six Sixteen White
Sweet wine made with 100 % Cayuga
grapes, floral nose with hints of honey and
green apple.
Pairs:
Ham, Spicy Chinese, Buffalo Wings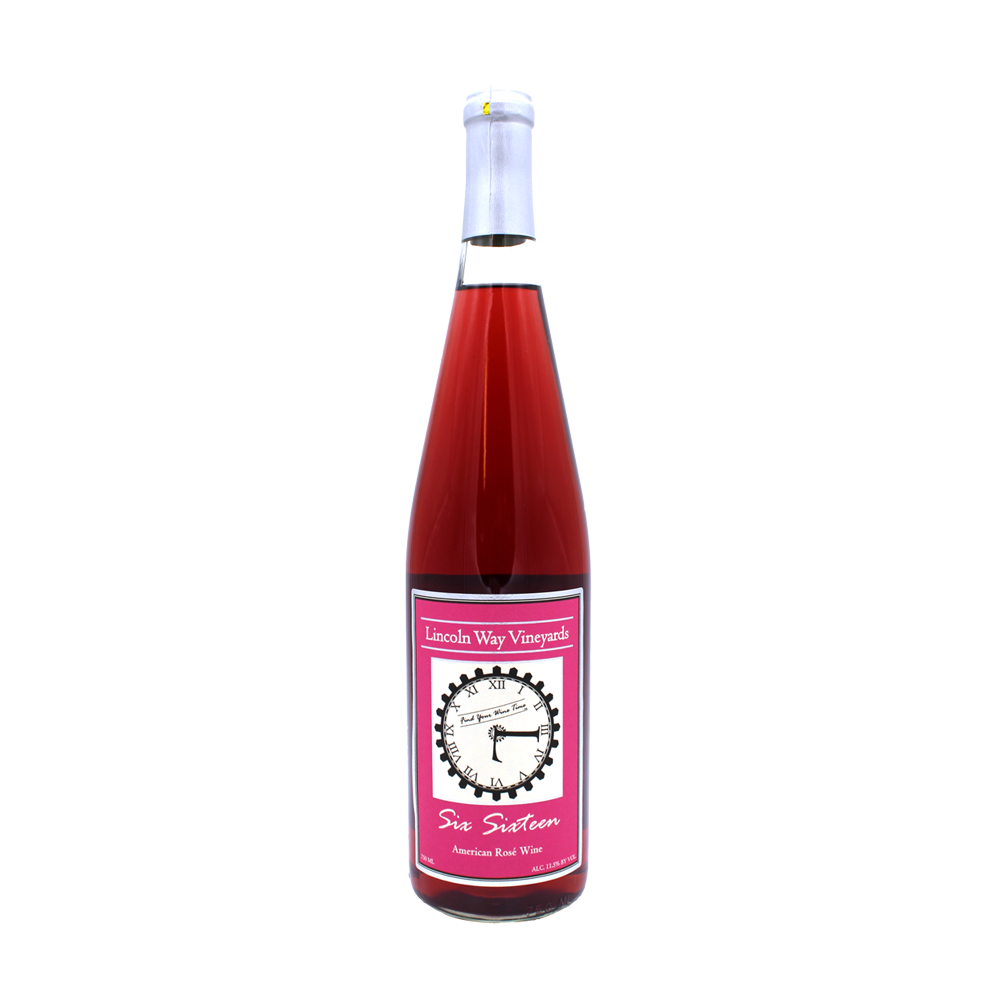 Six Sixteen Rose
A sweet wine blend of Catawba, Regent,
and Corot Noir grapes, with notes of fresh
strawberry flavors and aromas.
Pairs:
Spicy Food, Turkey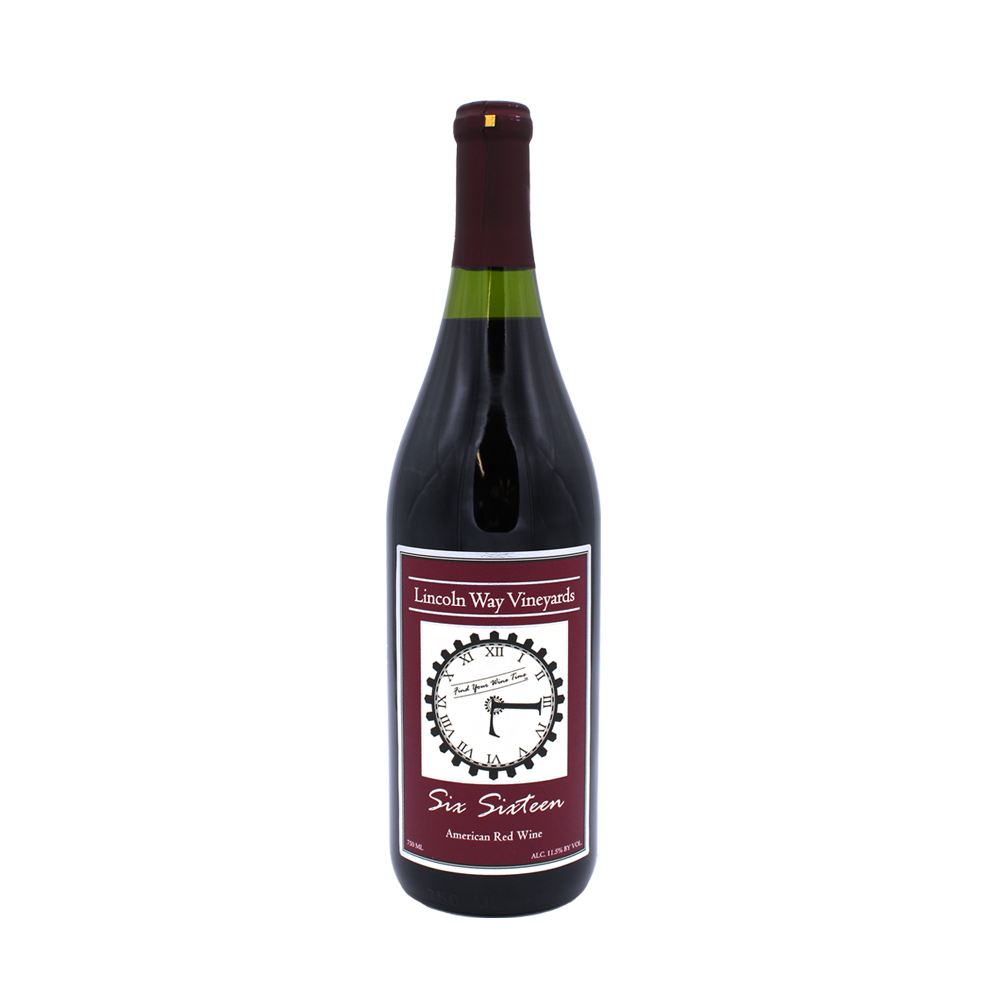 Six Sixteen Red
Sweet 100% Frontenac grapes, jammy
grape flavors with hints of Clove in the
finish.

Pairs:
Warm Fire, Dark Chocolate, French Toast w/Maple Syrup, Sweet BBQ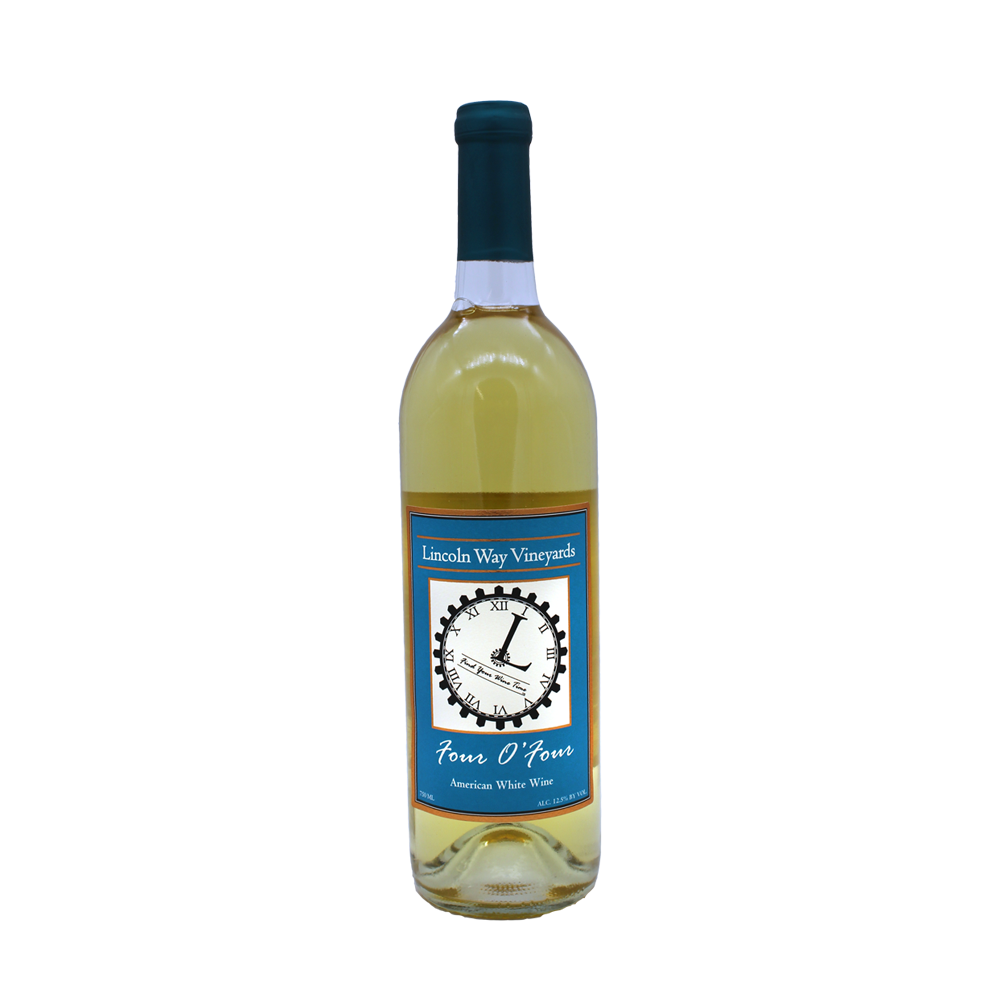 Four O' Four White
Semi-Sweet wine made of 100% Traminette
grapes. Crisp, with a floral nose with flavors
of honey and apricot ending with notes of
spice in the finish.
Pairs:
pork, ham, turkey, brauts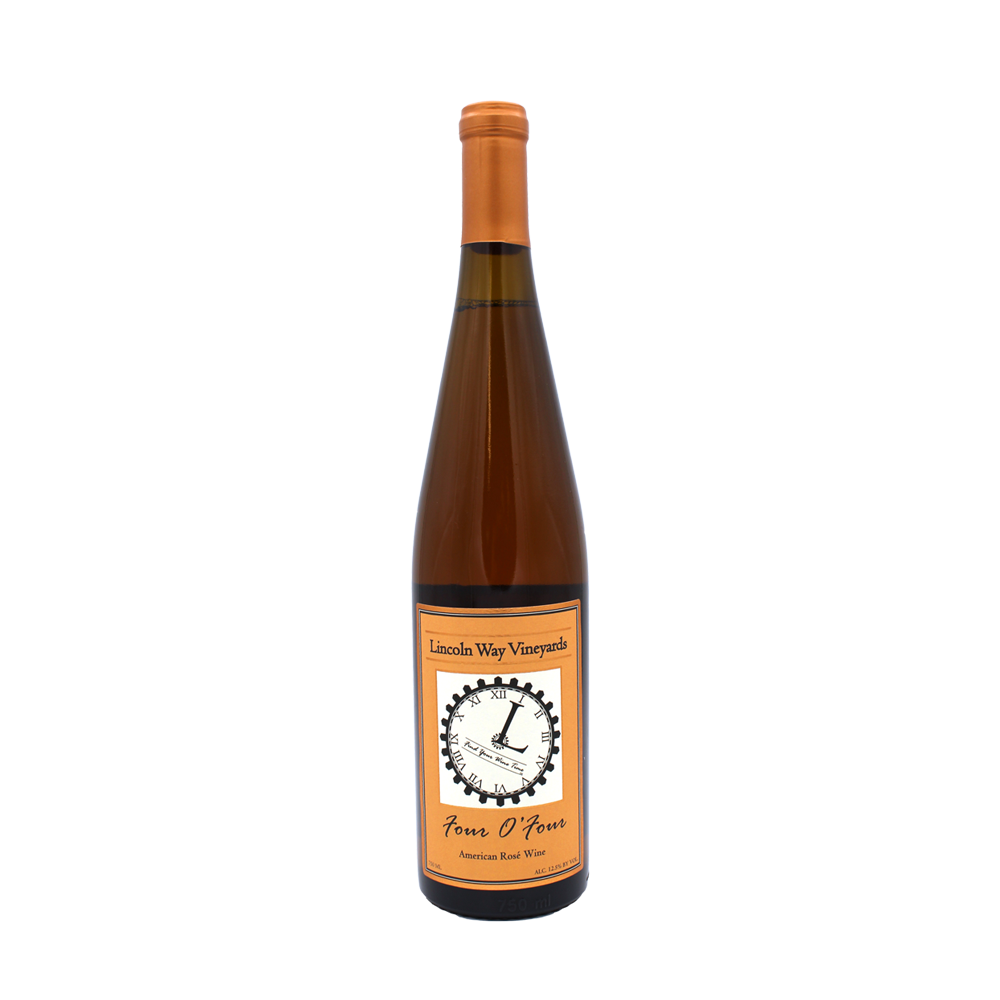 Four O' Four Rose
Semi-Sweet blend of Frontenac, Frontenac
Gris & Frontenac Blanc grapes. Floral notes
with flavors of sour cherry and guava.
Pairs:
Ham, Turkey, Pork, mild cheeses.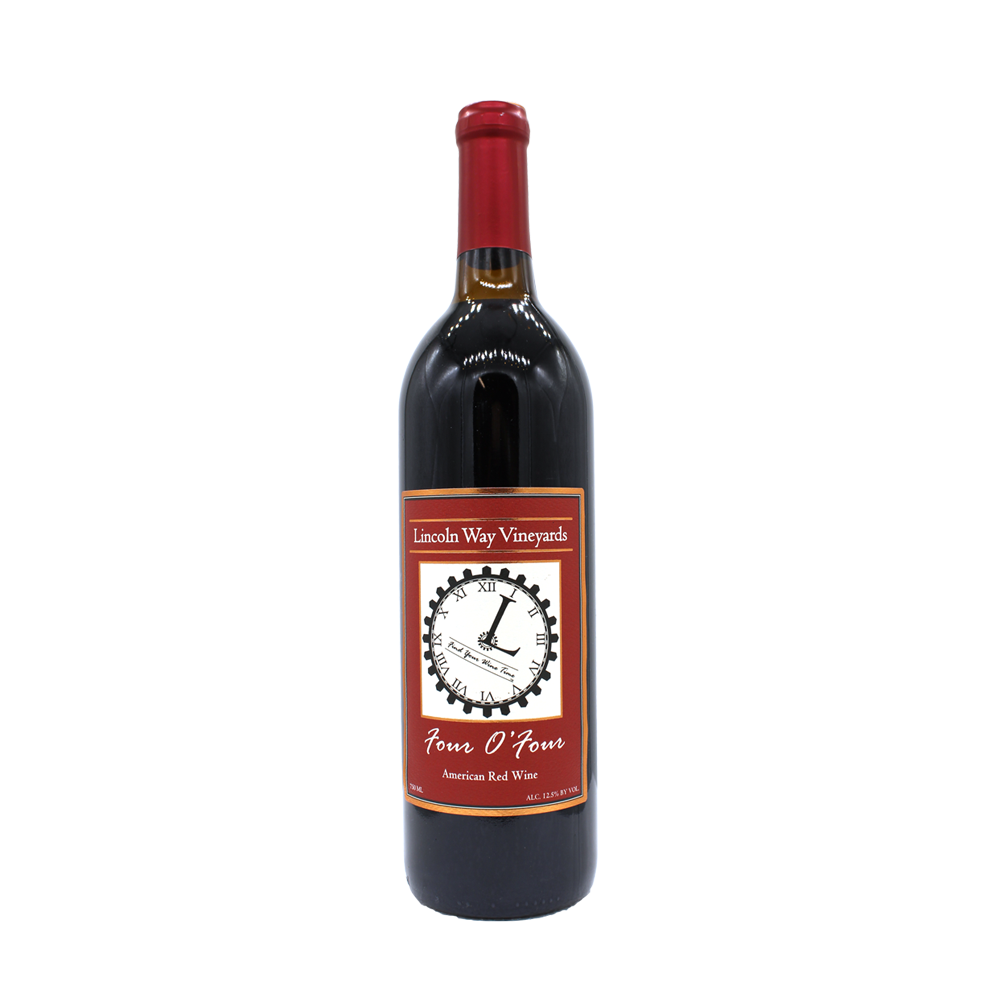 Four O' Four Red
Medium bodied, off dry blend of Frontenac,
Corot Noir, Noiret and Marquette. Aromas
and flavors of Strawberry, Black Raspberry,
Mulberry and Black Pepper.
Pairs:
Red Pasta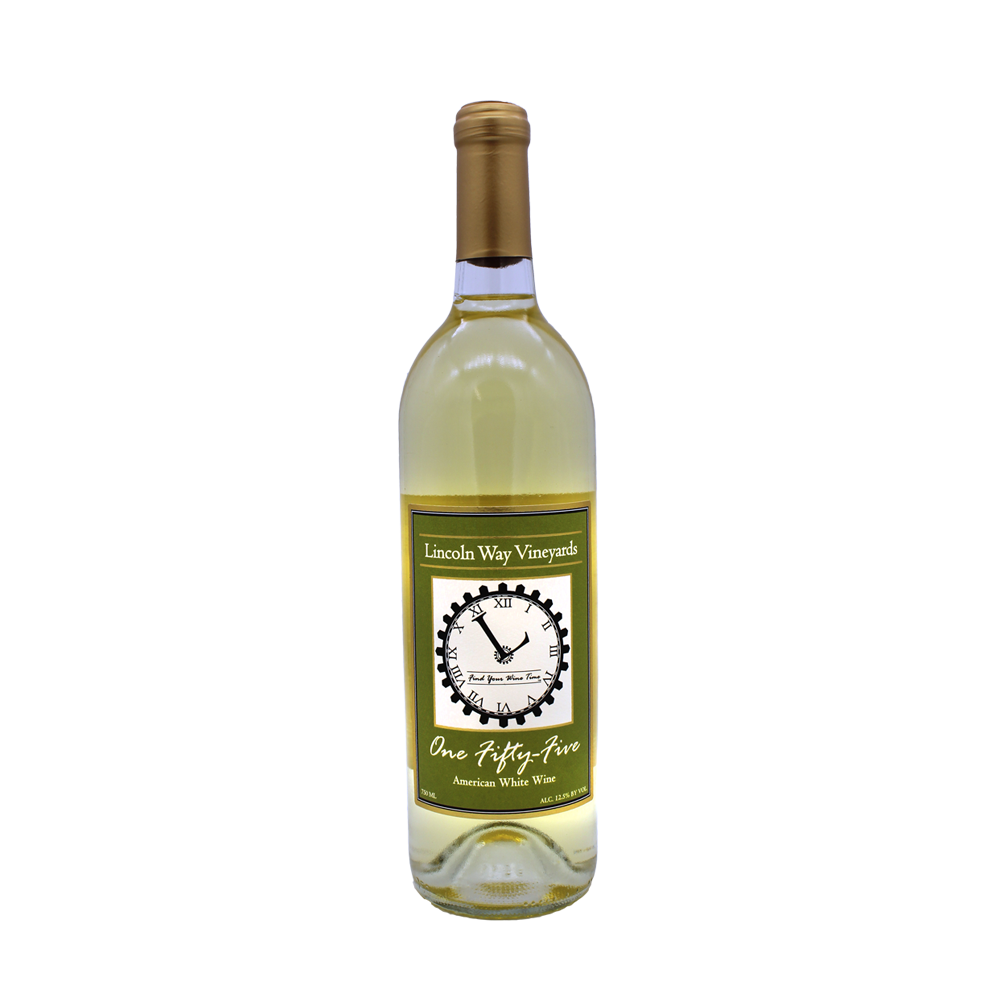 One Fifty Five White
"Field blend" with estate grown Vidal Blanc
with a few Riesling and Chardonnay grapes
with upfront flavors of grapefruit and lemon
with some melon in the finish.
Pairs:
Creamy Pasta, Chicken, Seafood.
Hot summers on the patio.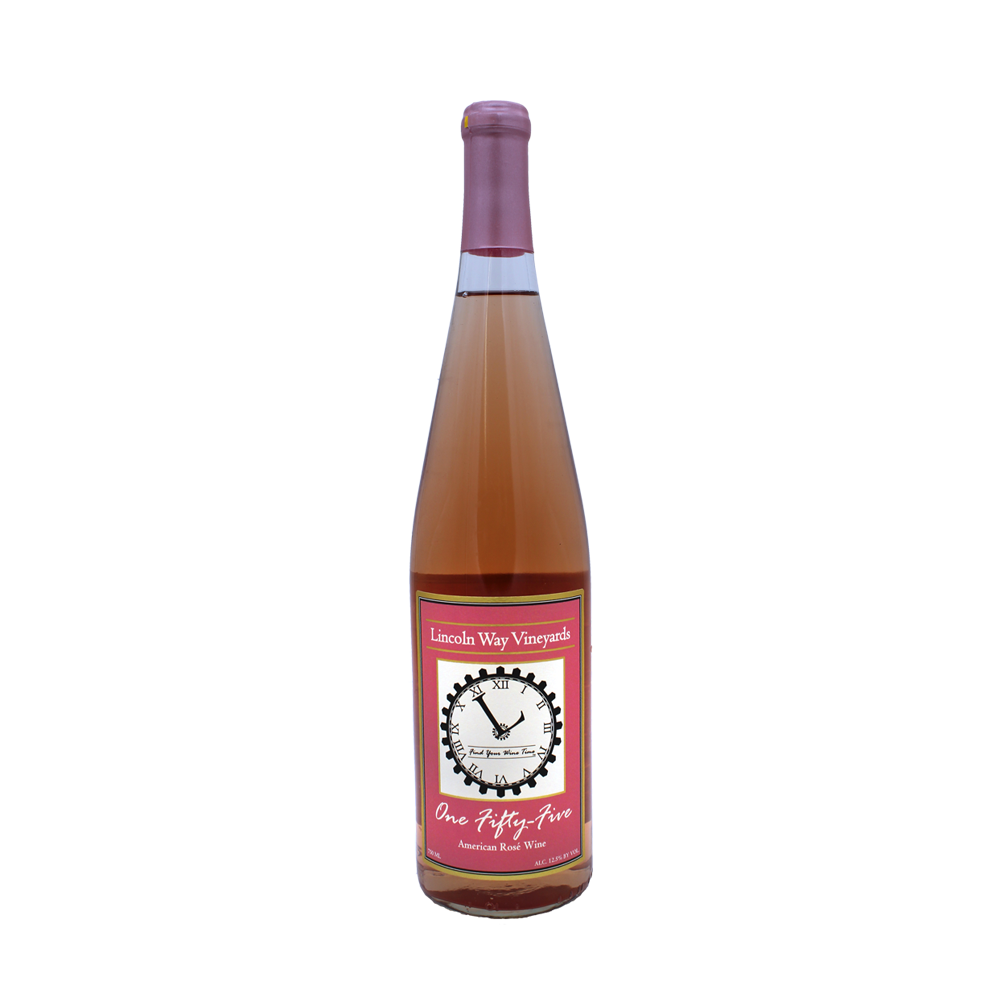 One Fifty Five Rose
Ohio grown Chambourcin Rose' and Cab
Franc Rose'. Nose of cherry blossoms and upfront
tart cherry and citrus in the finish.
Pairs:
Seafood, Turkey, Ham,
Hot summers on the patio.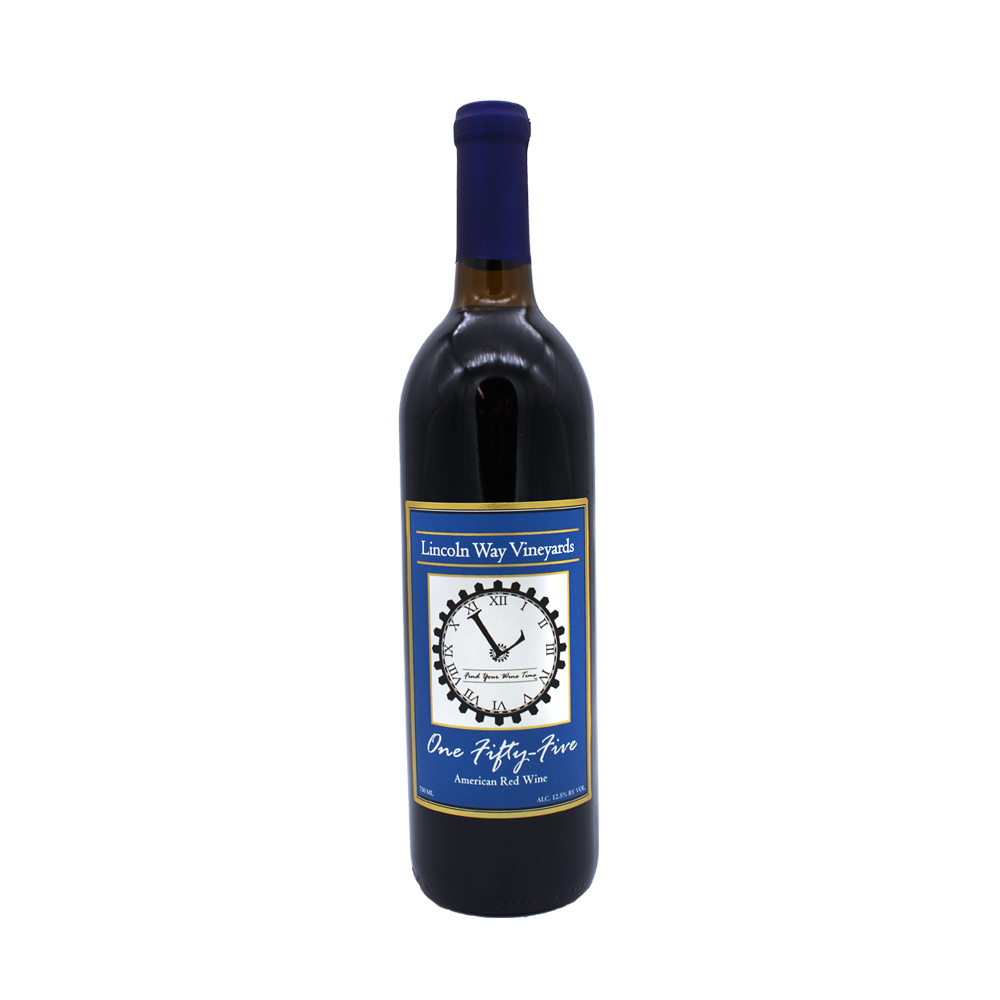 One Fifty Five Red
Similar to a big Shiraz, full bodied red made
from Ohio grown Regent grapes exhibiting
aromas and flavors of black currant with undertones
of blackberry and a hint of cigar in
the finish.
Pairs:
Steak, Lamb. Grilled Pork
Sign Up For Our Newsletter